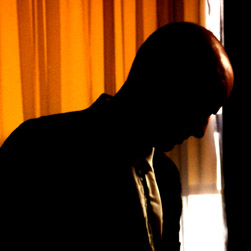 Most of my research emerges in creative projects, published essays, performances, scores, and complete pieces.
I rely on intuition along with a healthy dose of patience and luck.
I embrace failure.
My more arcane investigations abide by pseudo-rational processes, notably the development of rhodomagnetic synthesis and the computer-assisted recovery of Mahler's lost opera. The latter employs a gnomic key inherited from my late teacher Art Bloom.
A quick guide to the bulk of my ongoing research: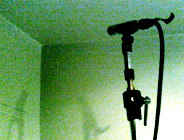 Towards Phonography
Found soundscapes and phonography explore different techniques and contexts for making field recordings. The "field" is not a place but a condition embracing instability in the recording site, process, and technique. My essays, "On Phonography: A Response to Michael Ruesenberg" and "A Secret History of Phonography" explain my ideas and approach.
Ephemeral Public Art
To counter the timid public art put forth by most artists and funding agencies, my ephemeral public art – ad hoc performances on the flap-o-phone ("Blue Evening"), overtly slow-motion field recording, enigmatic installations ("Alea: 9 Volt Art Action" and the "A Line Soundscape"), and Ulterior Audio Discs – posit alternative notions of performance and its components (duration, content, performer identity) while countering the notion that public art is merely strange decor tolerated by the general public.
Directions in Improvisation
Stravinsky once decreed, "Composition is frozen improvisation." Most of my compositions emerge from improvisation. Solo, I improvise with traditional and invented instruments or moving microphones in real time, usually in site-specific performance. I like to meld in groups such as the Seattle Phonographers Union and fuse into a duo collaboration, live or on disc with Alex Keller (aka rebreather), Stefan Tcherepnin, and Artemiy Artemiev.
reIndexing the Orchestra offers new resources for composing orchestral music. Works such as Three Camels for Orchestra rewrite the grammar of symphonic music while other investigations – the album "Favorite Intermissions" and improvisations with classical (sic) music on the flap-o-phone transform what is erroneously assumed to be a fixed medium into a dynamic repository of dynamic intervention and inspiring errors.